Michigan Chinese American Coalition donates face masks to frontline hospital workers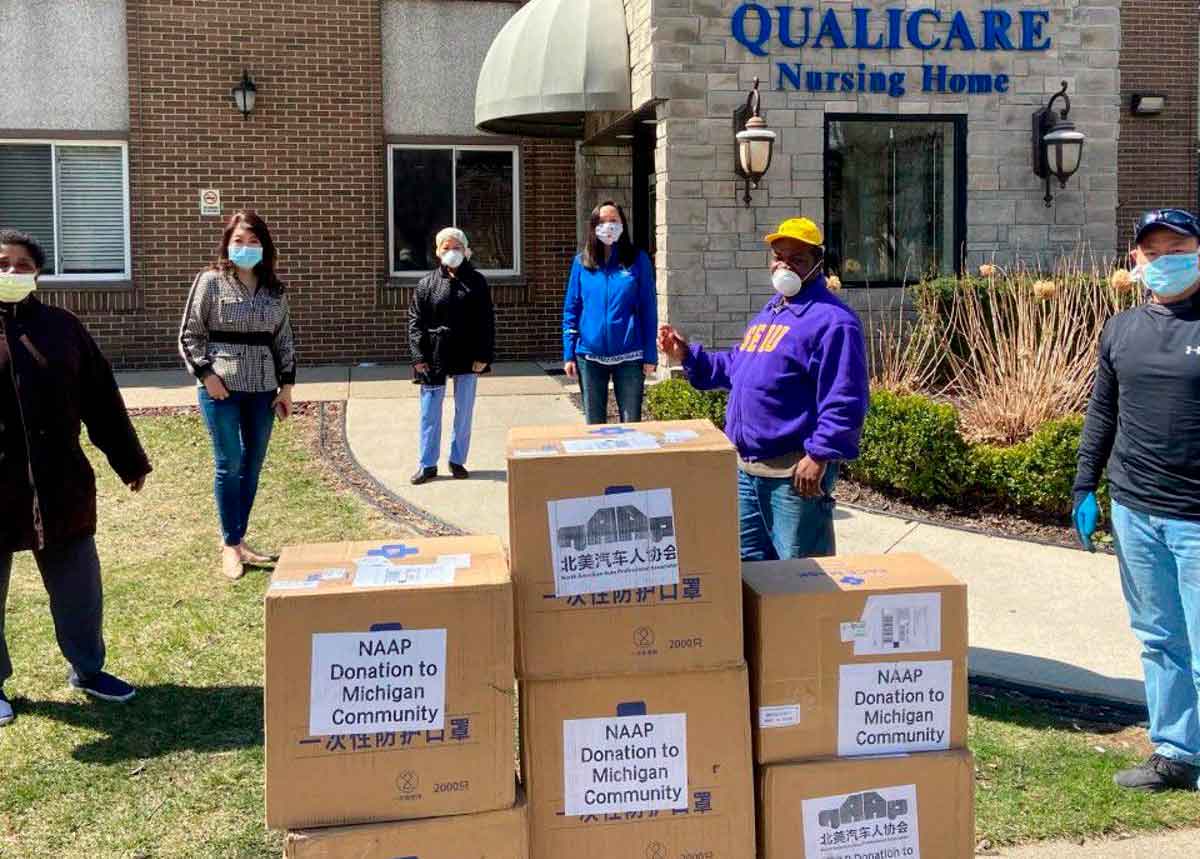 DETROIT, MI. — Sen. Stephanie Chang (D-Detroit) and the Michigan Chinese American Coalition (MCAC) have donated 12,000 face masks to community health care clinics, nursing homes, police stations and senior resident buildings in Detroit.
They are also working with Detroit-area legislators to get more face masks distributed across the city to various police stations and to seniors.
"During these difficult times, we must all come together to defeat this coronavirus pandemic," Sen. Chang said. "I'm proud to work with the Michigan Chinese American Coalition so we could send these face masks to those who are on the frontlines of COVID-19 and those who are working with our vulnerable community members. Everyone deserves to have the proper protection to keep them safe."
Founded in January when the coronavirus outbreak first started, MCAC is a volunteer-based coalition of more than 50 local Chinese American nonprofits with the shared common goal of assisting health care workers in combatting COVID-19.
"The virus does not discriminate," said Joe Miao, one of the founders of MCAC. "We have to mount a collective campaign to help our brave health care heroes and fight this war together."
The North American Auto Professional Association is an MCAC participant, and the donor of this batch of 12,000 face masks, some of which will be going to community health clinics such as the United Community Housing Coalition.
MCAC has raised more than $210,000 in Chinese American communities and has distributed free medical supplies to 36 hospitals, five food banks, several schools, and police departments in Michigan, totaling $200,000 — including more than 130,000 face masks, more than 1,000 coveralls, and goggles.
Qualicare Nursing home in Detroit was another facility that received face masks over the weekend.
"Everybody at Qualicare is saying thank you, we really appreciate the donation of the masks," said Terry Ellsberry, Certified Nursing Assistant and SEIU Steward at Qualicare. "We didn't have anything to use at our facility."