Michigan hits No. 5 in nation for COVID-19 deaths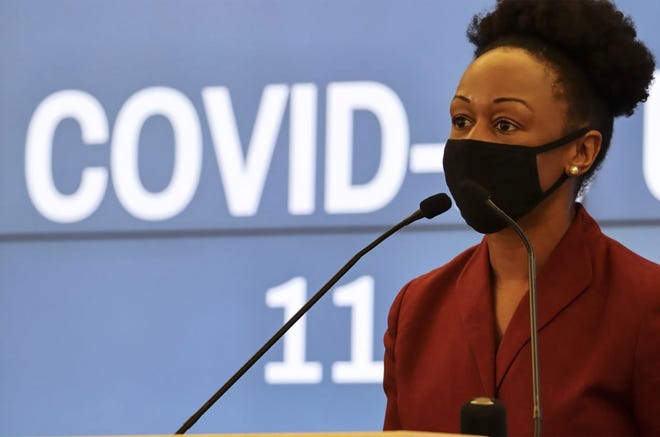 The state has the sixth-highest number of Covid cases in the nation and the fifth-highest number of deaths.
Michigan health department officials reported 5,772 new coronavirus cases and 62 new COVID-19 deaths on Wednesday, Nov. 18.
Hospitalizations are also on the rise. As of Wednesday, there were 3,792 patients with confirmed or suspected cases of COVID-19.
Michigan is testing about 53,000 people daily for COVID-19, with about 12.5% of tests coming back positive.