Latino Talents: Araceli Crescencio, WLNS TV reporter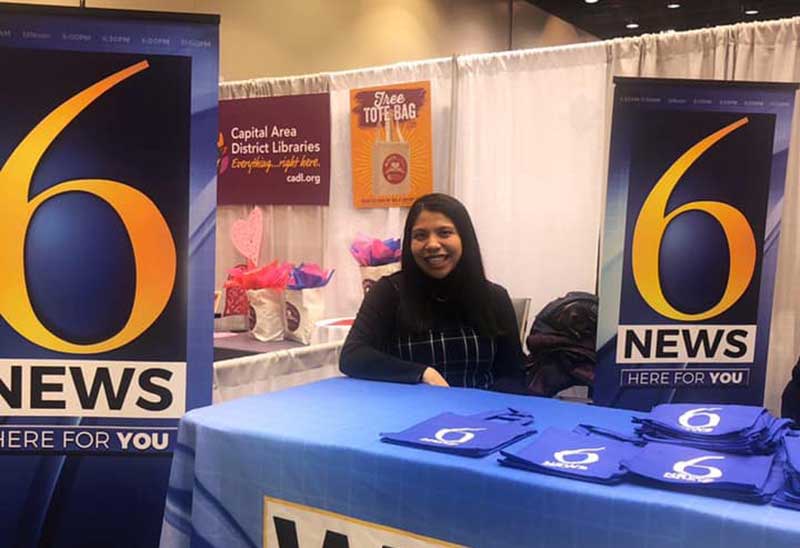 In Latino Talents we bring you the story of Araceli Crescencio, the new Hispanic journalist for Channel 6 in Lancing.
After a decade, a Hispanic journalist came to channel 6 in Lansing to provide information to the community. She is Araceli Crescencio, a reporter for WLNS TV, the station's first Latino journalist in a 10-year period, who is in charge of reporting in English and Spanish.
Although Michigan was not her first job option, she saw the opportunities the state offers. "After I graduated from college, I had several job offers, and I must confess that Michigan was not my main priority. However, my current boss showed me the possibilities I had in Michigan to practice journalism and to get involved with the community. I immediately said yes," she mentions.
Araceli is of Mexican descent and grew up in the city of Nashville. She went to school there, and as a child, she dreamed of being a journalist. From a young age, she saw how her parents were genuinely interested in news, especially Primer Impacto. Since a young age, she was fascinated with the impact media has among audiences and especially within the community. Therefore, she decided to become a journalist.
In her new role, the young journalist hopes to contribute to the Michigan Hispanic community. She is always willing to cooperate and offer her services to all Hispanics.
"If people have questions, I can answer or refer them to someone in particular," she asserts. "We are working to provide them with the information they need."
On Facebook, you can find her as @WLNA Araceli Crescencio and on twitter as @aracelireports. You can also contact her at (615) 8396609, preferably by text message.
However, she is always available. "Even if I'm busy, I'm always going to call you back. If you have a story, I would love to hear it and see what we can do for you," she concludes.