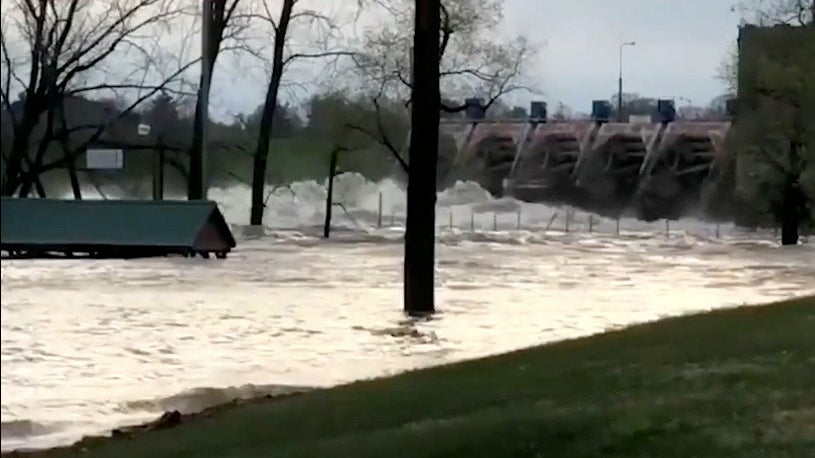 The governor said experts consider the flood a "500-year event" that will have an affect on the state for a long time, after "catastrophic dam failures" at the Edenville Dam, about 140 miles north of Detroit, and the Sanford Dam, about seven miles downriver.
About 10,000 people have evacuated since Tuesday night. Gov. Gretchen Whitmer said that no injuries have been reported and that so far the evacuation has gone "as well as something like this can go."
Downtown Midland, a city of 42,000 about 8 miles downstream from the Sanford Dam, is facing an especially serious flooding threat.
Flood warnings in Michigan were issued following widespread rainfall of 4 to 7 inches since Sunday, according to the National Weather Service. Heavy runoff pushed rivers higher.
Whitmer has already issued a state of emergency and will ask the Federal Emergency Management Agency for support, hoping they'll be able to speed along the process considering the dual threat of flooding and the virus.
"That's why we are going to be very aggressive about getting help from our federal partners," Whitmer said.