Don't miss the job fair in Sturgis organized by the US Staffing Agency.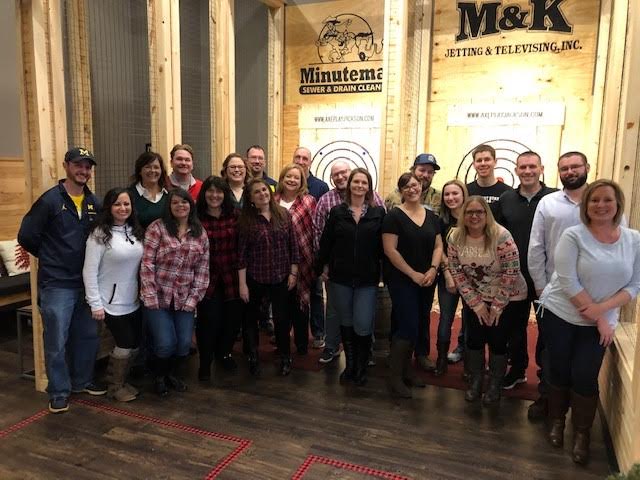 On June 24, the Sturgis Chamber of Commerce and the US Staffing Agency will hold a job fair.
It is the first time that the US Staffing Agency will hold such an event in that area. "So we will be at the Sturgis Chamber of Commerce on June 24 from 10:00 am to 3:00 pm, hiring people for these jobs in Coldwater," said Aaron Sizemore.
According to Aaron Sizemore, Jonesville City Branch Manager, "Basically, we are looking to fill multiple positions at Maroa Farms in Coldwater."
Maroa Farms has several positions open. This is a giant greenhouse and where tomatoes are grown; "Positions will be for an 8-week project, so there is no long-term commitment and it is a great opportunity for people who want to earn extra money this summer," Sizemore said.
First shift jobs are being offered at a rate of $13 an hour, and overtime is paid. So, it's an excellent opportunity for people to earn extra money here in the coming days," she added.
The US Staffing Agency is looking for responsible people to work on that project. "We are just looking for reliable people who can go and be there every day."
The US Staffing Agency company has several locations in South West Michigan, "We are located in Jonesville, which is my branch. We also have a branch in Jackson, and another in Battle Creek," Sizemore said.
"We have constantly evolving opportunities. So if someone is interested in working on this eight-week project with us and then decided to stay and find something else to do, after this project, we would also be delighted to help," she added.
However, the company offers jobs in different areas of the economy. "We have many jobs available with local automobile manufacturing companies and also with local manufacturing in Quincy."
According to Sizemore, there are endless opportunities at Quincy, for first and third shifts at a company that packs for Amazon.
To find employment opportunities at the US Staffing Agency, applicants should visit the website www.usstaffingagency.com or call (517) 849-2400.